Pulte Family Foundation Official 2022 Dream Tank Sponsor Selfless Love Foundation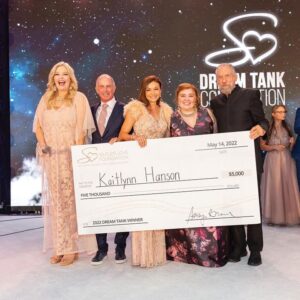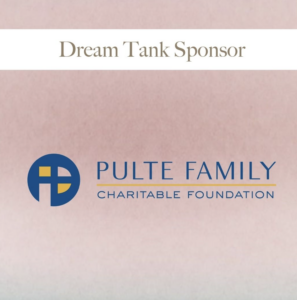 Former foster youth from across Florida stepped into Selfless Love Foundation's Dream Tank for the chance of a lifetime. The annual competition, which invites contestants to share their aspirations with a panel of judges, took place on Friday, May 13 at The Breakers.
Actress and comedian Melissa Peterman hosted the event along with former foster youth Kayleigh Register. Each of the five finalists presented their dreams, which included creating supportive housing, mentorship programs, and support services for fellow youth who have aged out of foster care. Kaitlynn Hanson won the competition. The 19-year-old plans to open a coffee shop that employs people from under-represented groups, giving them a place to earn, learn, and have a sense of community.
"We know that these youth are going to succeed in life, because out of all the kids who applied, these five made it to this competition," said John Paul DeJoria, Dream Tank judge and co-founder of Paul Mitchell. "They are willing to set goals and do what it takes to achieve them, no matter the obstacles."
"These young people have spent months polishing their public speaking and leadership skills, connecting with people in their field of interest, and sharing their experiences in the foster care system. The competition is one night, but those skills will serve them for a lifetime," said Dr. Elizabeth Wynter, Selfless Love Foundation's executive director.
The judges were so impressed with the contestant's desire to help others, they decided each youth should receive $5,000. Special guests at the event included some of the more than 600 forever families Selfless Love Foundation has helped to bring together through our partnership with Adoption-Share and their Family-Match technology.