Our Housing Initiatives
Everyone deserves a safe place to call home.
Aligned with one of our Four Areas of Giving, Shelter, we support nonprofit initiatives that assist family and domestic violence shelters, youth shelters, families and individuals experiencing homelessness, housing for low-income families (such as Habitat for Humanity), and programs that provide home assistance and repairs for seniors and veterans.
In addition, we build and support housing communities for individuals individuals and families living at or below the poverty line, and individuals with physical, intellectual, and developmental disabilities, such as our partnership with Champions Community Foundation.
Explore all of the housing initiatives grantees in our Grantee Directory.
View our two current housing intiatives in Florida below.

Palm Beach & Broward Counties, Florida
The IDDeal Home
Through our nonprofit partnership supporting The IDDeal Foundation, our future plans include building a small independent residential housing community for individuals with mild to moderate intellectual and developmental disabilities. We are currently exploring land opportunities in Florida's Palm Beach and Broward Counties.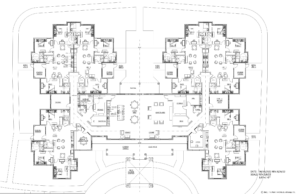 Immokalee, Florida
Nuestra Señora De La Vivienda Community Foundation
In partnership with the Nuestra Senora De La Vivenda Community Foundation, we are seeking to develop a residential community of affordable single-family homes for rent and to strengthen our nonprofit partnerships for new early education initiatives in the community.