Meet Our 2021 Grantees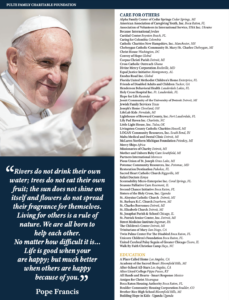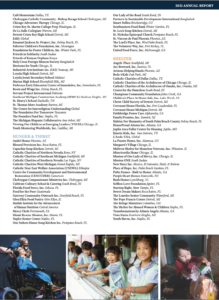 In 2021, the Pulte Family Charitable Foundation supported 170 organizations making grants and donations of $5,783,166. This includes $4,189,950 through the Mission Giving program, $289,995 through the Legacy Giving program, $88,725 through scholarships and educational alliances, and $1,214,496 in other donations. An additional $4 million was given to a Donor Advised Fund at the University of Notre Dame to support future scholarships and educational partnerships.
Learn more about our grantees in our 2021 Annual Report.