Pulte Family Foundation Receives Platinum Seal of Transparency by Candid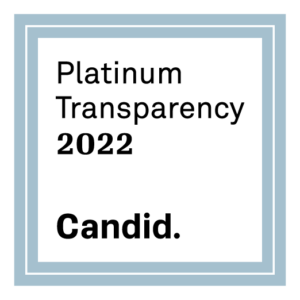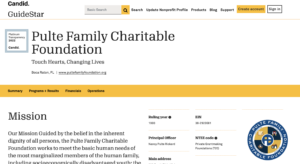 The Pulte Family Foundation has been awarded the Platinum Seal of Transparency by Candid, the leading source of information on non-profits within the United States. Candid has served as an instrumental resource in the non-profit sector for over 25 years. Their directory of organization profiles offers detailed information on various foundations, from their missions to their financials.
To earn a platinum seal, the Foundation first had to meet the credentials for bronze, silver, and gold levels of transparency. With each tier, there comes an increased degree of public visibility. The Platinum Seal of Transparency is the highest level of recognition, and less than 1% of organizations receive this seal.
The Foundation is proud to be recognized for providing a comprehensive look at how we are making a difference in nonprofits and educational organizations in the United States and globally.
You can click here to visit our Candid GuideStar profile.​